Family Counseling Services
With such an emphasis on mental health and developmental services lately, why would a parent choose Family Counseling Services for their child? There are so many great resources available in this community, and that can make choosing the right provider and professionals all the more challenging.
To be brief, family matters.
So what sets Family Counseling apart?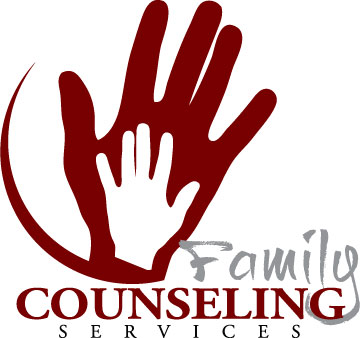 While caring for the needs of children and their families always requires a lot of holistic thinking and care, Family Counseling Services emphasizes care in two special areas:
Behavioral intervention for children with developmental disabilities, and Mental Health Counseling for children, teenagers, adults, families, and couples.
FCS is a boutique agency, working to assist children and their families in areas that Jennifer and her carefully chosen staff of professionals feel the most passionate about, and excel in. By design, Family Counseling Services is a small agency that allows clients to experience a sense of personalization that larger agencies might struggle to provide. Growing larger can seem like a natural goal for any agency owner, but it's hard to achieve growth and maintain the most important things of all, which are the relationships that Providers have with their clients, and each other.
Having done agency and private practice work herself before founding Family Counseling Services, Jennifer wanted to create a unique and intentional atmosphere within the agency. She accomplishes this by providing an excellent environment through supporting staff and clients equally. She asks herself, "would I want to work here?" Running her agency, and treating her staff and colleagues in the way that she would want to be treated has created a work environment that makes her, her staff, and the families they serve feel supported and inspired towards their healing and growth.
Past real-world experiences as a provider continue to inform the way Jennifer develops her agency today, not only from the perspective of the staff but from the perspective of those they serve. No child exists in a vacuum, so creating an inclusive environment that welcomes children AND their families in a way that enables them to take mastery over their own futures might include use of the playroom, the art room, the teen room, sessions in a more intimate office setting, or hosting services in the community.
Jennifer's role has changed and evolved over the years, and that always comes with some sacrifice. But one of her favorite things now, and something that she really enjoys about her role, is being able to inspire her staff and inspire their clients!
A sense of joy and satisfaction comes from filling up others' cups enough for them to continue to pour into others, especially those who need it most. Direct service is something that everyone in the helping professions is inspired by. It is the reason they get an education, put in the clinical hours, and do what they do every day. But as the news of the agency changes, the joys can continue to be found wherever they may grow.
There are a lot of opportunities at Family Counseling Services for employees! They have taken pride in being able to compensate graduate-level interns through their partnership with the West Ada School District as of 2022. Jennifer wanted to create a place where clients and staff alike feel valued, appreciated, and invested. This makes the agency not only a place where clients want to receive services, but a place where professionals want to deliver them too!
Every family deserves access to the developmental disability program and mental health counseling services that they need to become their very best selves. Taking this into consideration, Family Counseling Services is also dedicated to removing as many barriers as possible for their clients, which means providing as many options for payment as possible. Many families may not pursue the help that their family needs to be happier, healthier, and more successful because they are concerned about their ability to pay, or what their insurance may cover. Family Counseling Services offers not only the option of a sliding fee schedule, but can bill your insurance, and accepts Medicaid, and Care Credit as well.
This boutique agency offers two locations in the Treasure Valley to serve families, in Meridian and now Boise.
Learn more about Family Counseling Services, and how they are helping to make our beautiful valley and state a better place to live, work and thrive here: https://fcsmeridian.com/